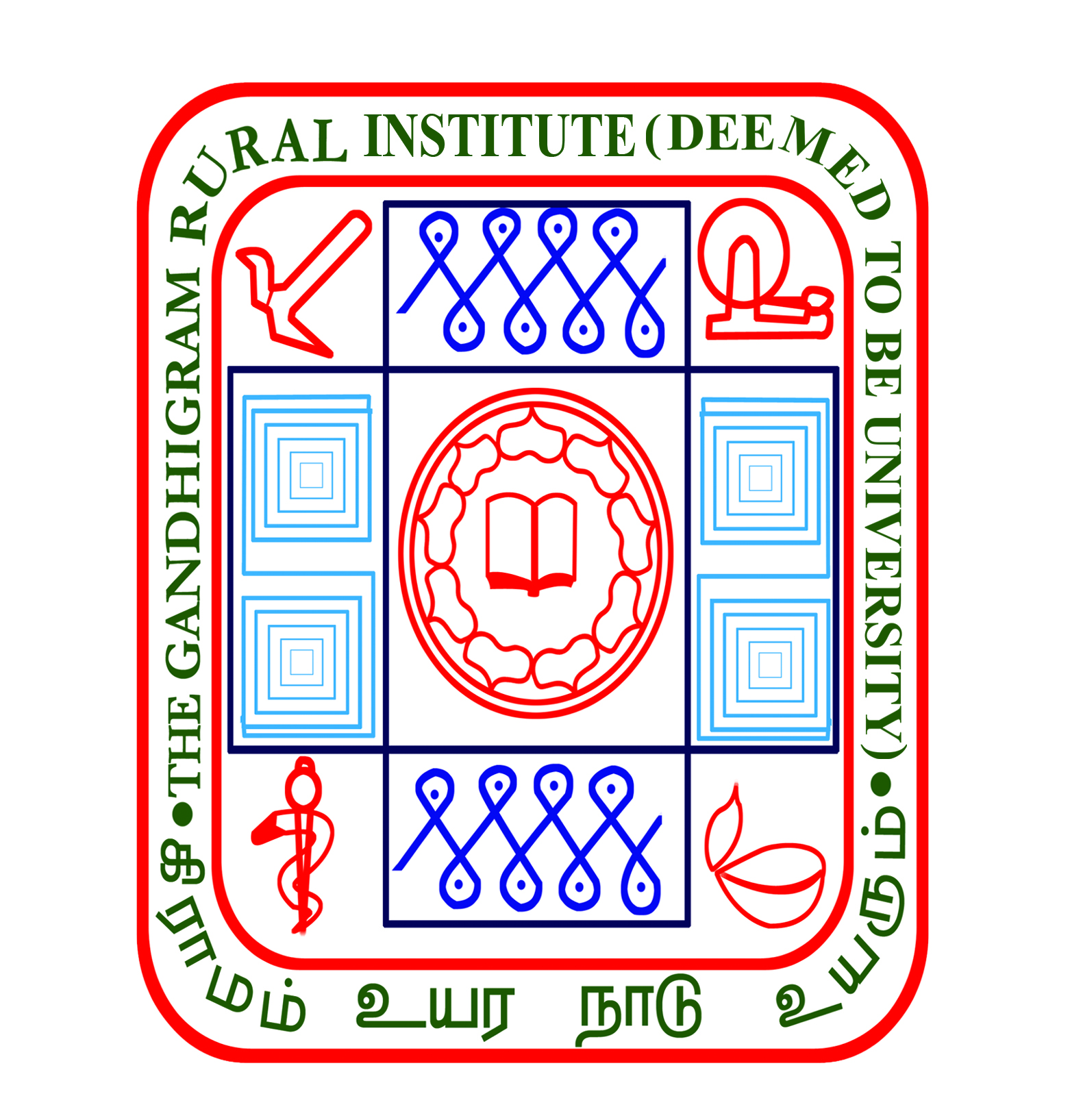 | | | | | |
| --- | --- | --- | --- | --- |
| | Enlightenment | | | Art |
| | Knowledge and Education | | | Agriculture |
| | Village industries | | | Health |
GRI logo stands testimony to its historic, plural and rural character. The centrality of enlightenment achieved through knowledge and learning is represented by book nestled inside the lotus.
The commitment and mandate of GRI to spread that wisdom and knowledge to the wider community is represented by the symbols of lamp .
The Kolam on top and bottom of the Lotus stands for the femininity and artistic orientation of GRI, as it began its journey by training women as health workers.
The two connected concentric squares on both sides of the Lotus emphasize the continuity and extension of learning to action and vice versa (between learning and action/ theory and practice).
The GRIs 'rural orientation and focus on agriculture is represented by the plough. The Gandhian spirit and Vision governing GRI is symbolised by the Charka .
The enhancement of rural sanitation and health as an integral goal of GRI is signified by the image of Asclepius.