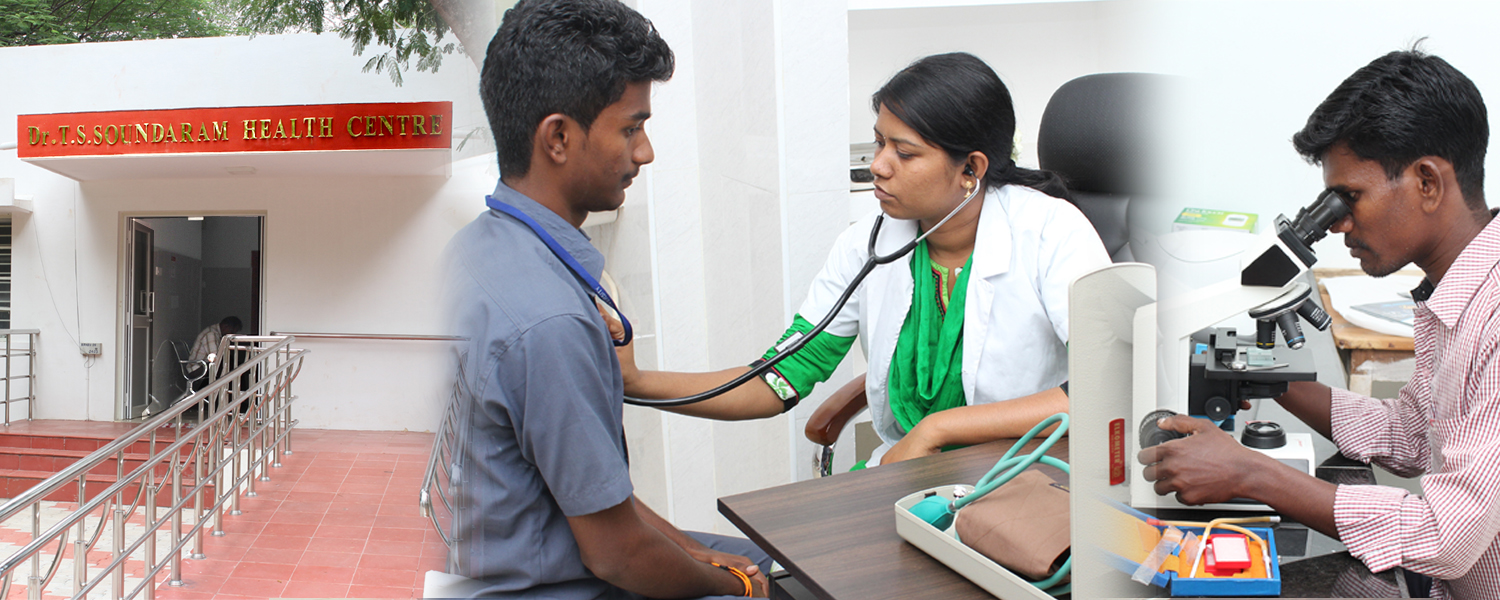 Dr.T.S.Soundaram Ramachandran (18-08-1904 -- 21-10-1984), one of the founders of Gandhigram Institutions, including GRI-DU was a Physician, Social Reformer and Promoter of Gandhian ideals was the eldest daughter of T.V.Sundaram Iyengar, a famous industrialist of South. She pursued her studies at the Lady Hardinge Medical College, New Delhi and obtained a Medical Degree.
Dr.Soundaram founded the two-beded clinic in the year 1947 which is now busily functioning as the 220 bedded hospital named as Kasturba Hospital in Chinnalapatti, Dindigul.
A brief history of the medical facilities at GRI-DU before 2016-2017
Health services were provided by the Kasturba Hospital from Chinnalapatti for the students and staff of GRI. A qualified female nurse extended the service in the health centre at the GRI Campus from 4 pm to 6 pm on all working days.
The Usual health checkup and health services were undertaken at the Kasturba Hospital Campus, Chinnalapatti until July 2016 for students.
Emergence of Dr.T.S. Soundaram Health Centre
Long felt need for a full fledged health centre was fulfilled by Prof.Dr.S.Natarajan, Vice Chancellor in the GRI campus from 1st August, 2016 onwards
The Health Centre has been named after GRI's co-founder and doyen Dr. T.S. Soundaram as "Dr.T.S. Soundaram Health Centre".
The Health Centre functions as Non Medico Legal Services Centre with the objective of providing primary level of Health services for GRI community including GRI adopted Balwadi villages and the public at large.